Dive into the world of extreme speed with our list of the Top 10 Fastest Production Cars by Top Speed. These engineering marvels push the boundaries of what's possible on four wheels, achieving speeds that were once thought to be unattainable. Whether it's the sleek design or the exhilarating feeling of acceleration that intrigues you, these speed demons are sure to captivate any car enthusiast.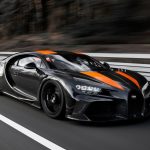 1. Bugatti Chiron Super Sport 300+ (304.7 MPH)
The Bugatti Chiron Super Sport 300+ holds the record for the highest top speed among production cars. Its quad-turbocharged 8.0-liter W16 engine delivers a mind-boggling 1578 horsepower, ensuring a smooth ride even at extreme speeds.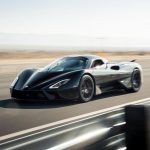 2. SSC Tuatara (282.9 MPH)
This hypercar from SSC North America boasts a 5.9-liter V8 engine that pumps out 1750 horsepower on E85 ethanol, propelling it to a top speed of 282.9 MPH. The Tuatara not only dazzles with its speed but also with its aerodynamic and futuristic design.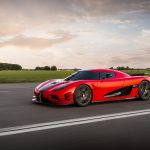 3. Koenigsegg Agera RS (277.8 MPH)
The Agera RS made headlines when it broke records in Nevada, thanks to its 5.0-liter V8 engine that churns out over 1300 horsepower. Its performance proves that Koenigsegg is a formidable player in the high-speed arena.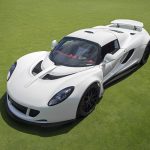 4. Hennessey Venom GT (270.4 MPH)
Although its status as a production car is debatable due to its limited production numbers, the Venom GT's top speed of 270.4 MPH is undeniably astonishing. Its 7.0-liter twin-turbocharged V8 engine produces 1244 horsepower, making it one of the fastest cars on the planet.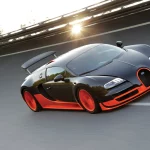 5. Bugatti Veyron Super Sport (267.8 MPH)
A legend in the automotive world, the Veyron Super Sport packs a 1200 horsepower punch from its 8.0-liter quad-turbocharged W16 engine. Bugatti's meticulous engineering allows drivers to experience exhilarating speed with utmost safety.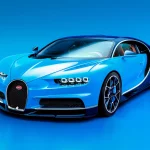 6. Bugatti Chiron (261 MPH)
The Chiron, with its quad-turbocharged 8.0-liter W16 engine, is another masterpiece from Bugatti. Although its top speed is electronically limited to ensure tire safety, it's still among the fastest cars available​.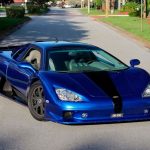 7. SSC Ultimate Aero TT (256.1 MPH)
Once the holder of the Guinness World Record for the fastest production car, the Ultimate Aero TT's twin-turbocharged V8 engine propels it to an impressive 256.1 MPH. This vehicle marked SSC's significant footprint in the hypercar domain.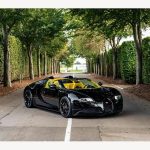 8. Bugatti Veyron (253 MPH)
The original Veyron set the standard for high-speed hypercars with its 8.0-liter quad-turbocharged W16 engine. It remains a significant part of automotive history and continues to be revered for its top speed of 253 MPH.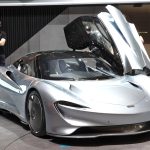 9. McLaren Speedtail (250 MPH)
Melding elegance with speed, the Speedtail's streamlined design enables it to reach a top speed of 250 MPH. Its hybrid powertrain, combining a 4.0-liter twin-turbocharged V8 engine with an electric motor, delivers a total of 1050 horsepower.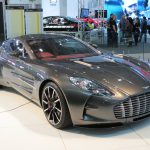 10. Aston Martin One-77 (220 MPH)
With only 77 units ever produced, the One-77 is a rare gem in the automotive world. Its 7.3-liter V12 engine produces 750 horsepower, allowing it to reach a top speed of 220 MPH while exuding British elegance​.